LP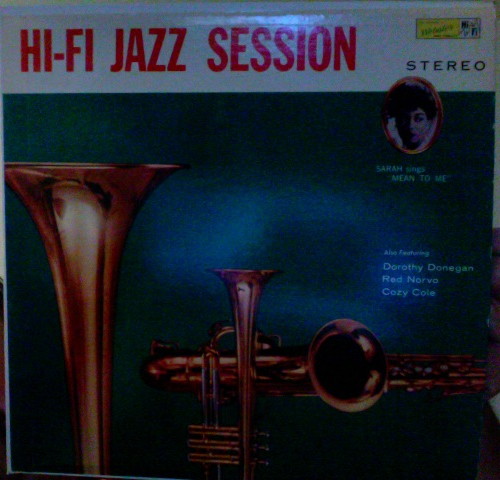 Various Artists--Red Norvo, Cozy Cole, Hen Gates, D. Donegani, Sabby Lewis, E. South, Sarah Vaughn, Charlie Ventura, Don Byas, Dizzy Gillespie, H. Carols)
Hi-Fi Jazz Session
196?
AST-230
Altone Record Label; Track listing: Mean To Me, Bouncy, Blues At Dawn, What, Every Bit, Rose Noire, Comes The Dawn, Beat Bounce, Cravin', Kilroy Was Here, Edna, Swinging The Blues
NM-/NM-
$99.99
LP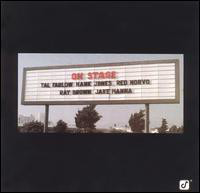 Tal Farlow / Hank Jones / Red Norvo / Ray Brown / Jake Hanna
On Stage
1981
CJ-143
Concord Jazz Records Label; Album cover and record appear new; Still covered in shrink wrap (opened); Includes the original inner poly liner sleeve; Track listing:

The One I Love Belongs To Somebody Else

;

My Romance

;

Lullaby Of Birdland

;

My Shining Hour

;

The Very Thought Of You

;

Rose Room
NM-/NM-
$19.99
LP
Red Norvo
Red Norvo . . . naturally!
1986
RLP 101
Rave Records Label; Track Listing: I'll Remember April, Spider's Web, Tenderly, Lullaby of Birdland, Stella by Starlight, Scorpion's Nest, Funny Valentine, Love For Sale
NM-/NM-
$19.99