Interested in selling your vinyl record collection? Were you given vinyl record as a gift? Had them as a small child? Settling an estate? Cleaning out a closet, basement or attic? We buy vinyl record collections large and small. We are looking to buy collectible vinyl record in any condition and vinyl record-related items. These include the vinyl records seen in our on-line catalog. Do you have a collection of your own you are interested in selling? Please e-mail us or call us for a quick reply. Listed below is a sample of vinyl records we are interested in buying:
So, what are we looking for?

We are particularly interested in finding collections of:

Rock and roll, jazz, blues, folk, new wave

Rare punk, new wave, mod revival

Progressive and psychedelic rock

Death metal, Black metal, Thrash, Earache etc

Northern soul, rare US soul

90's & 00's Indie, grunge

60's Ska & Reggae

Beatles, Stones, Kinks, Small Faces etc

Please note we also do not consider DJ collections as a matter of policy, as condition is paramount to us when buying.

Please also note we do not usually quote on individual one-off items – we are primarily interested in large collections.

If you do send us a list, we prefer Excel or Access to Word or similar packages. It is handy to be able to sort and total easily. Please include artist, title, format, total number and details on condition as a minimum.

If you do not have a list, as a minimum we would need to know roughly how many items you have, an idea of the artists included, and the condition of the items.
Please contact us through one of the following methods:

CALL US
1-928-301-6980
8am to 10pm
When you call, please have the items with you at the phone that you wish to sell. This way you will be able to accurately describe what you have on hand.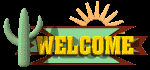 EMAIL US
Please include a complete description of the vinyl record albums including artist, title, format, total number and details on condition.

SHIPPING INFORMATION
Ship vinyl record albums to:
Sedona Antiques
P.O. Box 295
Sedona, Arizona 86339
Please package the item well to protect it from damage in shipping.
Package should be insured for the full retail value.
---
Home Page | Place Order |

Copyright © 1999-2019 Sedona Antiques. All Rights Reserved. No part of this website, images, graphics, text, or code may be reproduced without the express written permission of Sedona Antiques. Permission is granted to link this website.